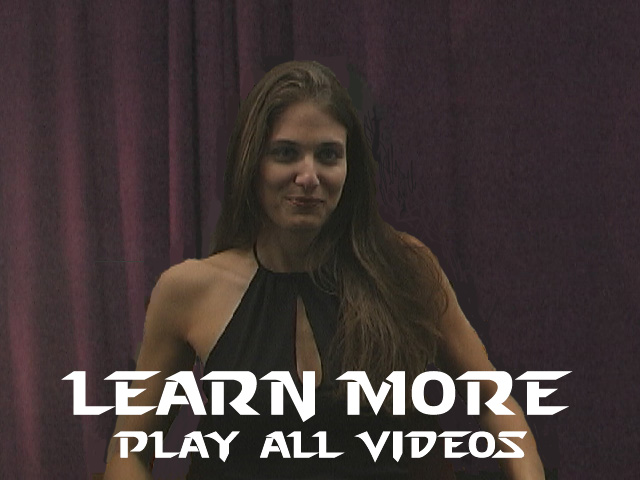 Free music -- we already know what you want -- but we are giving you so much more. At Stock and Roll everyone gets all the music for free and it is legal since the artists authorize the free downloads. You can then decide if you want to invest in the band, which only costs $10 and comes with twenty-five owner perks. Including-- special access, free graphics, early releases of the new music, a chance to win backstage passes and MC a show -- as well as a whole list of other perks that come with ownership in a band. (Sales to begin upon official launch)
By participating you get the chance to choose the artists you like best and make the Music Industry a better place. Our soon to be launched Stock and Roll Radio and Broadband Music TV Channel will show the videos you like best and bring new bands into the mix, and may even let you produce or star in your own show. We are also planning to donate a portion of the proceeds to the charities that matter to you -- as we think a bit of the $40 billion dollars a year spent in the music industry should go where it can do some good, and not just into the pockets of the big 5 labels.
With Stock and Roll you get free music, a free Broadband Music TV Channel, and a way to become directly involved in the new music industry.
So get over to our "Artists" page or hit the "FREELOADER" button and get yourself some free and legal music. Now!
If you want to become a Stock and Roll street team agent please contact us at info@stockandroll.com or 401-465-4012.
Stock and Roll will change the very nature of the music industry, by implementing a revolutionary new business model that will give both the fans and the artists exactly what they are seeking, while embracing the challenges posed by the digital age. By combining an interactive Music TV broadcast, delivered to a worldwide audience, free music downloads, and the exclusive ability to purchase shares in any of our bands, Stock and Roll shall offer a better alternative to the fan.
<![if ppt]> <![endif]>
By offering majority ownership rights, up to 100,000 marketing agents, and a million dollars in funding as well as more equitable playing field to the artist Stock and Roll is positioned to become the leading international Music TV station, record company and Internet delivery system for music and related merchandise.
The Artist's get...
*Majority Ownership Rights in the Band and therefore control of the business, and the music.
<![endif]>
u
*An equitable chance to let the Fans decide the destiny of the Band.
<![endif]>
u
*A user friendly, 24-hour-a-day, ITV/Internet Platform that provides free music and videos to the Fans, as well as immediate exposure and promotion to a Worldwide and ever increasing audience.
<![endif]>
u
*Investment Capital to the bands of up to One Million Dollars - direct funding from the Fans.
<![endif]>
u
*Greater fan loyalty, and up to 100,000 marketing agents/street team members through direct interaction and investment.
<![endif]>
u
*A way to make great music, and get it to the people without selling out to industry trends.
Stock and Roll will instantly allow the artist to grow a base of loyal fans that are literally invested in the music. Each artist can gain up to $1 Million dollars in funding and 100,000 marketing agents, who will help "spread the word" about the band because when the artist prospers so does the shareholder/fan. Stock and Roll Broadband TV shall provide worldwide visibility to our artists, Stock and Roll has developed an interactive Music TV channel, web radio station and internet music community that provides a live, 24 hour a day worldwide broadcast of original music programming. In the most basic terms an Online MTV that is streamed to the entire world.
Stock and Roll shall offer "Artist Authorized" and therefore free and legal downloads of the music to all fans for personal use.
If you want to become a Stock and Roll artist please contact us at info@stockandroll.com or 401-465-4012.
MESSAGE FOR POTENTIAL ADVISORS AND INTERESTED PARTIES
With more than $40 billion dollars a year at stake Stock and Roll is the cure for the troubled music industry. Billboard calls Stock and Roll a "radical idea" in music promotion. Master Michael Antunes of the Beaver Brown Band and Eddie and the Cruisers said "Man, this is going to be the Microsoft of Music, just before becoming a member of our Board of Advisors.
Providing the fans and the artists with exactly what they are seeking, Stock and Roll is poised to take over the $40 billion dollar a year music industry. Upon launch, providing global coverage, Stock and Roll broadband TV will be available in more households than MTV worldwide, which earns approximately $300 million dollars per month in advertising revenue.
With the advance of broadband or high speed internet over standard electrical lines, a technology which is now operational in two US pilot cities, soon broadband will be available to anyone around the globe who has access to electricity -- thereby exponentially increasing our availability and advantage over MTV and other traditional broadcasts.
We are seeking all who are interested in helping us change the music industry and ask that you contact Stock and Roll to learn more about how you could be a part of this revolution.
If you want to become a Stock and Roll Advisor please contact us at info@stockandroll.com or 401-465-4012.
About Stock and Roll ◦ Freeloader ◦ S&R Artists ◦ S&R TV ◦ News ◦ S&R Press ◦ Board of Advisers
President's Message ◦ Participate ◦ Contact ◦ Friends ◦ Home
© Copyright 2008 - STOCK AND ROLL®
© Copyright 2007 - STOCK AND ROLL®